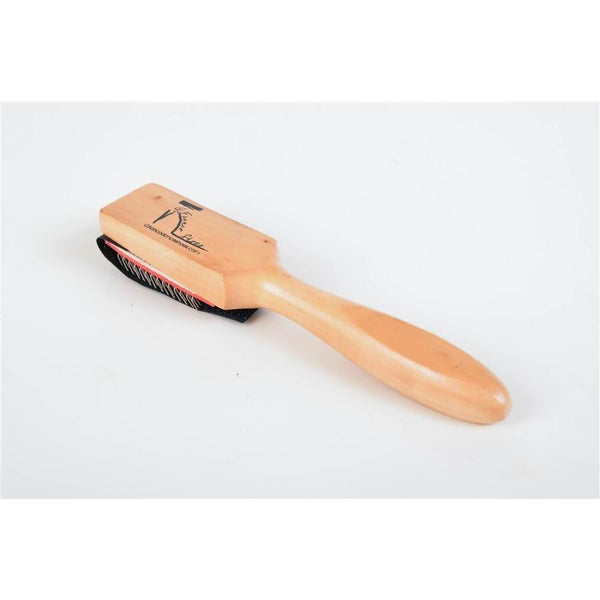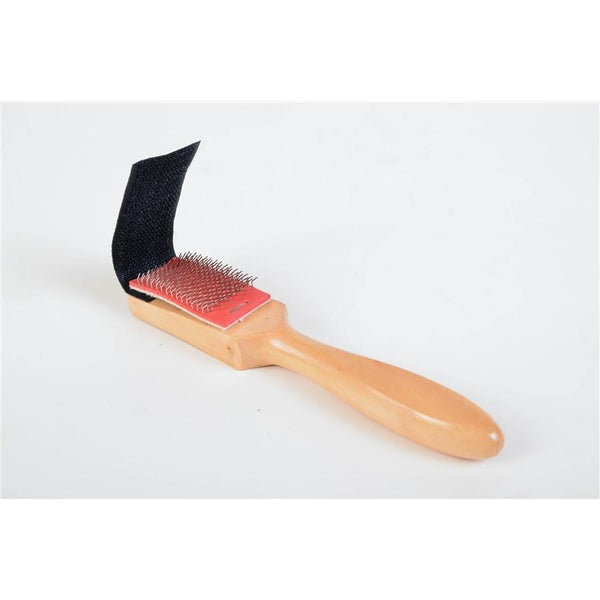 Shoe Brush
GFranco shoe brush to brush the suede on the sole of the shoes.
Suggested Method of Brushing Suede Soles.

Suede is used to permit the shoes to spin when dancing but not spin out of control. When suede soles are not properly brushed, unintended slipping on the dance floor occurs. This can result in loss of timing or avoidable strain to the foot that's attempting to control the grip of the shoe with the suface of dance floor. The loss of traction is caused from the crushing of the suede from regular use. Brushing raises/restore the fibers to as close to its original state.

We suggest brushing lightly and only spots on the suede that reflect light. Unless you are attempting to remove debris or other substance tracked onto the suede, fibers should not be falling off the suede when brushing. If fibers from the suede is coming off while brushing, it is likely you are brushing too hard and potentially taking the life away of the suede by prematurely reducing the thickness of the suede or working a hole into the suede.  Bush as lightly and the shortest duration necessary that the spot no longer reflects light and feels "fuzzy" not smooth.